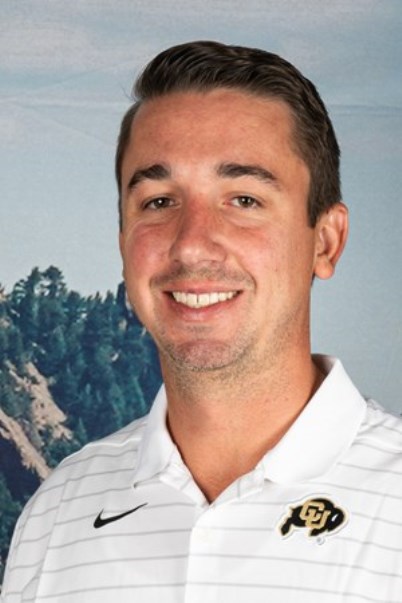 Brian Michalowski
Brian Michalowski is in his third year as outside linebackers coach at Colorado, as he was promoted into the position in mid-February 2019 after he originally joined the staff as the director of quality control for the defense on January 7 of that year. He was one of four assistant coaches retained by new head Karl Dorrell ahead of the 2020 season.
Michalowski, 32, came to Boulder after spending one season in a similar capacity at the University of Georgia, where he worked alongside former CU head coach Mel Tucker and former Buff defensive coordinator, Tyson Summers. At UGA, he worked with outside linebackers and helped the Bulldogs post an 11-3 record, claim the Southeastern Conference East Division title and earn an invitation to the AllState Sugar Bowl. Georgia was ranked No. 8 in the final polls and was 13th in the nation in total defense.
---
AJ Blazek
Vanderbilt University (NCAA – FBS)
Former All-Big Ten center AJ Blazek joined Vanderbilt in February, 2021, as its offensive line coach. He brings with him 19 years of collegiate experience and one national title, at North Dakota State during the 2019 campaign.
Blazek was with the North Dakota State program for 2020, when it played just one game due to COVID-19. In 2019, Blazek's first year at North Dakota State, his offensive line unit helped the Bison set a school-record with 4,601 rushing yards. The Bison posted a 16-0 record in 2019, won their ninth consecutive Missouri Valley Football Conference championship and captured their eighth NCAA FCS national title in nine years.
Blazek arrived at North Dakota State after three seasons in the Big Ten as the offensive line coach at Rutgers, where he was the assistant head coach his final two seasons.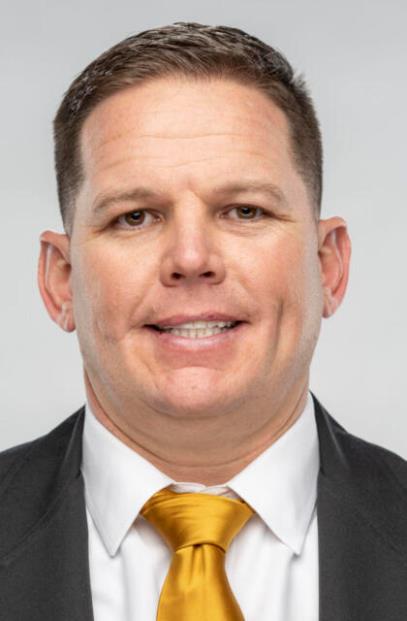 ---
Clay Iverson
Brookfield Central High School
Coach Iverson has been an educator and coach in the State of Wisconsin for 14 years. Ten of those years as a Head Varsity Coach where he has amassed a record of 80-29. He has reached the Elite 8 four time and final 4 once.
He has coached multiple DI, DII, and DIII college players, including NFL Defensive Player of the Year, JJ Watt. Coach Iverson produced the top 4 most successful teams in school history along with the Highest winning percentage (.735) in school history.
His accomplishments include:
Conference Coach of the Year WIAA 2009 and 2011
Head Coach of the Year District XX WIAA 2011
State All-Star Coach 2009-2014
4 Time Conference
Coach of the year, 2005, 2008, 2009, 2011, and
Ten Straight WIAA Playoff Berths.
---
Zak Pfeffer
Carroll University (NCAA – Div III)
Zak Pfeffer (Feh-fer) was named the defensive coordinator of the football program in January 2020. The 2021 season will be Pfeffer's second year with the football program.
Previously, Pfeffer was the defensive back coach/camps director at UW-Eau Claire for four seasons. While at UW-Eau Claire, Pfeffer was a part of a defense that became one of the best in the WIAC, cutting scoring defense and rushing yards allowed per game in half in four seasons. His Blugold team led the WIAC in sacks, including a year with 38 team sacks. Pfeffer was in charge of recruiting for his position, maintaining player academic standards, and oversaw budgeting, planning, and enrollment tracking of student-athlete summer camp programs.
Pfeffer was also a coach with Mike Budziszewski at Presentation College in South Dakota as a linebackers coach. Pfeffer earned a Master's of Science in Organizational Management while serving as a graduate assistant coach at Wayne State as a cornerbacks coach and assistant recruiting coordinator. Pfeffer graduated from Concordia University – St. Paul with a Bachelors of Arts majoring in sports management in 2012.
---
Travis Johansen
University of South Dakota (NCAA – FCS)
Travis Johansen was named defensive coordinator in early 2019. His arrival in Vermillion followed six seasons at Grand View University in Iowa where the Vikings were 61-11 with five conference championships, six NAIA playoff appearances and the 2013 national title following a 14-0 campaign. Grand View finished in the top-15 of the national rankings all six seasons including four top-10 rankings.
Johansen's first year at USD featured several highlights. During a three-game win streak in the first half of the season, the Coyotes held their three foes to a combined 745 yards and 16 points. It marked the first time since 2008 that USD held three consecutive foes to 16 points or fewer. USD went on to knock off fifth-ranked South Dakota State on Senior Day inside the DakotaDome when Johansen's unit stopped three fourth-quarter drives to preserve a 24-21 victory.
The Coyote defense was rewarded in 2019 with a pair of all-Valley performers in two-time all-American defensive lineman Darin Greenfield and linebacker Jack Cochrane, the Valley's leading tackler that year. In addition, linebacker Jakari Starling was named an FCS Freshman All-American by Phil Steele.
---
Riley Niblett
Gainsville High School
University of North Carolina at Charlotte (NCAA FBS), 2021
Hoover High School (AHSAA Class 7A), 2020
Jacksonville State University (NCAA FCS), 2018 – 2019
Foley High School (AHSAA Class 7A), 2017
Jacksonville State University (NCAA FCS), 2016 – 2017
---
Chase Vogler
University of Minnesota Duluth (NCAA – Div II)
Six years after putting the wraps on a remarkable quarterbacking career at UMD, Chase Vogler returned to his alma mater in 2019 to take over as the Bulldogs' offensive coordinator. He had spent the previous five seasons on the University of Wisconsin-Stout coaching staff, including the last three handling the offensive coordinator role.
Last fall, the Bulldog offense ranked third in the Northern Sun Intercollegiate Conference in scoring (34.2 points per game) and were fourth in total yards (404.4 per game) while placing four individuals on the All-NSIC first team — junior quarterback John Larson (first team), sophomore offensive tackle Brent Laing (first team) and sophomore running back Wade Sullivan.
---
Robert Mager
Allout Performance
Robert Mager is the owner and sporting director of ALLOUT Performance, a service provider for innovative performance optimization concepts in top-class sport. With his team he supports organizations, teams and individual athletes in the essential development aspects of performance.
His own sporting origins are in American football, where he started his coaching career at the age of 19. He studied sports and education at the German Sport University Cologne and worked as a performance coach for the German national ice hockey team, among others.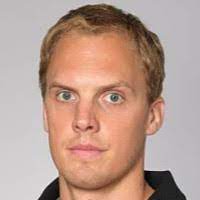 ---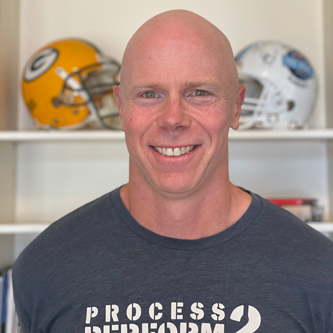 Mike Wahle
11 year NFL veteran – Process 2 Perform
Michael James Wahle (born March 29, 1977) is a former American football guard who played eleven seasons in the National Football League (NFL). He played college football at Navy. He was drafted by the Green Bay Packers in the second round of the 1998 NFL Supplemental Draft. A Pro Bowl selection in 2005, Wahle also played for the Carolina Panthers and Seattle Seahawks.
At the core of Process2Perform is an unrelenting passion for helping athletes and their organizations reach their ceiling. I have spent the majority of my life in competitive sports; multi-sport athlete in high school, recruited in football and basketball to college, converted from a recruited tight end in college, to eventually an all-pro lineman in the NFL. I spent time as a strength and conditioning specialist, working as a position coach and skill development specialist in the professional ranks, and now work with professional and aspiring athletes of all ages to improve their process and maximize their opportunity.
---
Garren Holley
Carroll University (NCAA – Div III)
Garren Holley was named Special Teams Coordinator / Defensive Backs Coach on June 11, 2021. The 2021 season will mark Holley's first season with the Carroll football team.
Holley's previous position was with the Munich Cowboys of the German Football League, as the Head Coach/Defensive Coordinator. During his tenure with the Cowboys, the team became a league contender, including a playoff appearance in 2018. In Holley's seven total years with the Cowboys, and two previous seasons in 2013 and 2014 as Defensive Coordinator, Holley tallied three playoff appearances, nine League All-Star player honors, and several players have earned collegiate scholarships in the United States. Holley also served as Defensive Coordinator for the women's team and consultant for the youth programs. In 2018, Holley was named 2018 Seniors Coach of the Year by the American Football Verband Bayern.
---
Val Gunn
Istanbul Rams (ELF)
Multiple national championship winning coach at the U-19 and professional levels will discuss the method in which his teams implement and structure practices that maximize the players potential to be successful on game days.
Coach Gunn's career has taken him to numerous countries and he's fielded winning teams at nearly every place he's been.
For 2022, Gunn will guide the Istanbul Rams in to the European League of Football (ELF) as one of four new expansion teams as their general manager and head coach.
---
Nick Mask
Southwestern University (NCAA – Div III)
Nick Mask '16 is in his sixth season with the Southwestern football program and his second season as the Pirates' offensive playcaller and quarterbacks coach. He is also the football team's recruiting coordinator.
Mask was hired in 2016 to coach running backs immediately after graduating from Southwestern as a three-year letter winner for the Pirates at defensive end. In four seasons, Mask's units accounted for five all-conference running back selections, beginning with Dylan Wilburn's first-team All-SCAC selection in 2016.
In 2017, Mask's running backs unit produced an offense ranked seventh in the nation in rushing behind the All-ASC duo of Elijah Smith and David Brandenburg. The next season, Brandenburg teamed with Kalon Heim for another pair of All-ASC selections, and Brandenburg, Heim, and All-ASC sportsmanship team recipient Markell Henderson formed a formidable trio. In 2019, Smith returned for an All-ASC honorable mention selection.
Mask also works with the head strength and conditioning coach to give the Pirates one of Division III football's most well-staffed strength programs.
One of the original members of the modern football program, Mask received his bachelor's degree from Southwestern in 2016. He earned his master's degree in sports management from Texas A&M University in December 2020. He lives in Georgetown with his wife, Ali, and his newborn daughter, Colbie.
---
Trey Dill
University Minnesota Duluth (NCAA – Dic II)
The 2020 season marks Trey Dill's 10th year at UMD and his second as the Bulldogs' defensive coordinator as he received that promotion in February 2019.

For the second straight year, the Bulldogs ranked first among all NCAA II schools in total defense, allowing just 250.3 yards per game. In addition, UMD was third in team pass efficiency defense (91.83) and fewest first downs allowed (150), fourth in pass defense (142.0 yards per game), ninth in scoring defense (16.5 points per game) and ninth in punt return defense (2.82 yards per return.

Dill joined the Bulldog program in 2011 and since then has served as the defensive line coach (2011-18), special teams coordinator (2018), recruiting coordinator (2011-18) and outside linebacker coach (2018). During that time, he mentored the likes of two-time All-NSIC defensive linemen Dre Greer, Jonathan Harden (a 2015 USA College Football All-American), Jacob Brusehaver, Buma Foncham, Karl Finkel, Nick Thorpe and Chris Vandervest as well as 2018 Don Hansen All-American outside linebacker Alex Helmer.

Dill previously served a two-season appointment as the inside linebackers coach at intrastate rival St. Cloud State University and helped groom a pair of All-NSIC performers during his time with the Huskies (who qualified for the 2010 NCAA II playoffs). He signed on with the St. Cloud State staff fresh off a four-year playing career as a reserve linebacker at that same institution.
---
Dr. Erica Vinson-Ondecko
Coach Vinson-Ondecko brings to the table over 15 years of football experience, as a player, coach and NFL apprentice. She began her playing career at Arlington High School in LaGrangeville, NY, one of the largest high schools in the state of New York. Coach V is a four year high school football letter winner. Coach V was affectionately known as "Automica-Erica' by her football families, and she won a host of team, local and state awards.
Coach V then continued her playing career at Juniata College, where she was a placekicker for three seasons before suffering from a career-ending injury. She played in two games, where she was one of the first women of all time to play in an NCAA football game. Although she was unable to see more playing time, she improved greatly as evidenced by her Spring Ball performance of making 88/90 kicks.
After college, Coach V joined the coaching ranks by training the specialists at Waynesboro Area Senior High School, a position she has held for the past 8 years. Under her leadership, Coach V's kickers have won a plethora of team, local and state awards. Her kickers have gone on to earn college scholarships, and play at the D1 level.
---
Patrick Esume
He gained his first coaching experience in 1999 with the Hamburg Wild Huskies.
In 2002 he went to Frankfurt Galaxy, with whom he won the 2003 World Bowl. In 2005 he switched to the Hamburg Sea Devils, where he worked as a running back and special teams coach.
In 2006, he received an NFL Minority Coaching Fellowship with the Oakland Raiders, earning him a position as position coach during training camp. In 2007 he won the World Bowl with the Sea Devils. In the same year he received another fellowship, this time with the Cleveland Browns.
After a successful 2009 season as head coach at the La Courneuve Flash, with whom he became French champion, he became head coach of the Kiel Baltic Hurricanes. With them he won the German Bowl in 2010 and the European Football League in 2014. Despite this success, the Hurricanes parted ways with Esume on October 7, 2014. On December 5, 2014, he was appointed head coach of the French national American football team.
---
Josh Niblett
Gainsville High School
In the high school football coaching world, Niblett's name is well-known and highly regarded.
At Hoover High (Alabama), he guided the program to three Class 6A and then three Class 7A state championships and a 92-8 mark in region play between 2008-2021.
Niblett's background makes his lofty expectations seem realistic. At Hoover, he guided the Bucs to a 171-26 mark. Niblett's career record as a head coach in Alabama is 236-58.